Puppy Pictures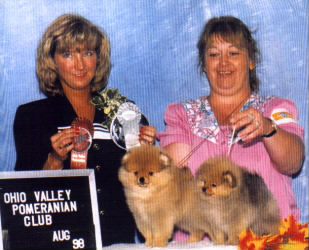 This is a picture of "SPICE" & "ACHER" litter mates,winning 4th & 2nd respectively
in a very strong 2 to 4 month class at the OhioValley Pom Specialty Match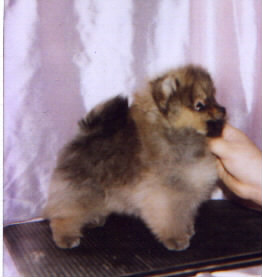 This is " Macho " pictured here at 6 & 9 weeks old,
come back soon to watch him grow.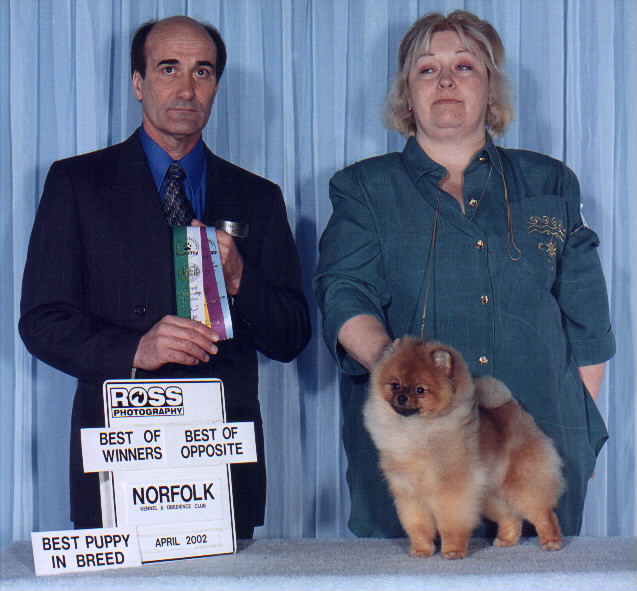 This is "Macho" pictured at 7 months old ,
He only needs 2 points to finish his Canadian Championship.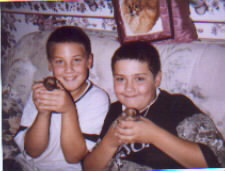 These are my two sons "Riley age 9 - & - Kyle age 11,with new born puppies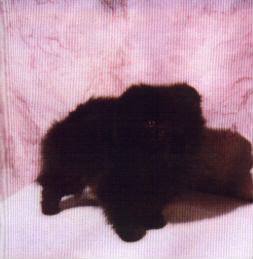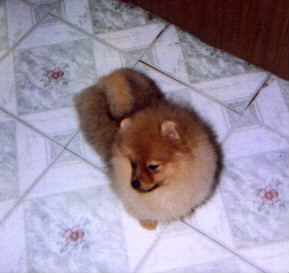 This is Sierra at 10 weeks old ************ This is Autum at 5 months old above & below.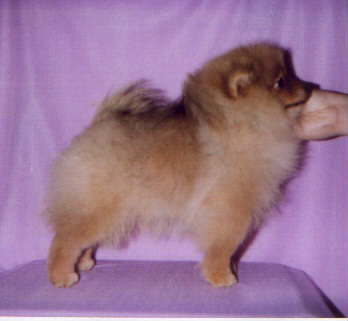 Pictured below is Autums litter brother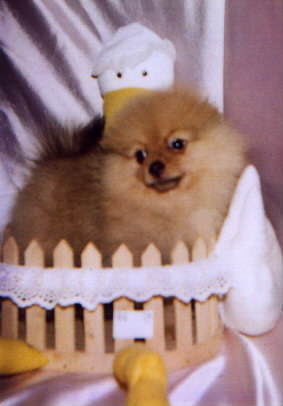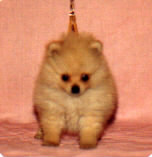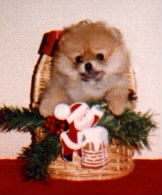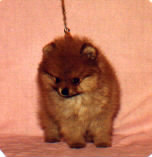 Sunny Avon Cory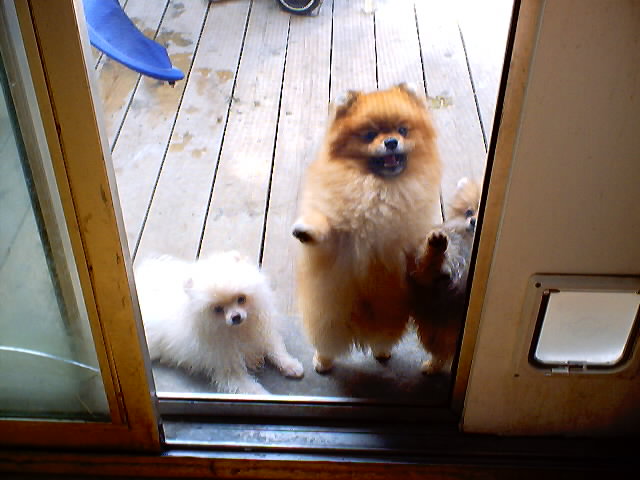 Breezy,Furby & Katy.

This is "Tia" this was a repeat litter of "Autum"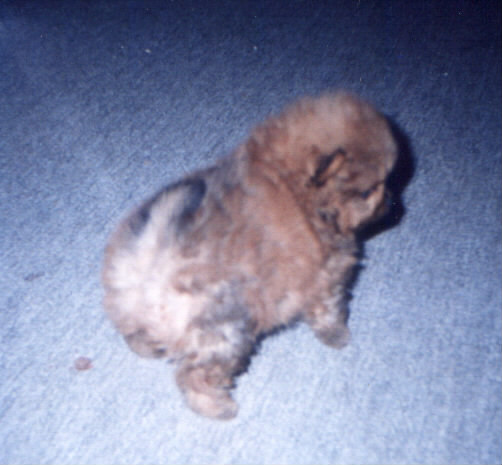 "Fever" His Dam is "Soda"

"Fantasy" Jenuwayne Black "N" Tantilizing.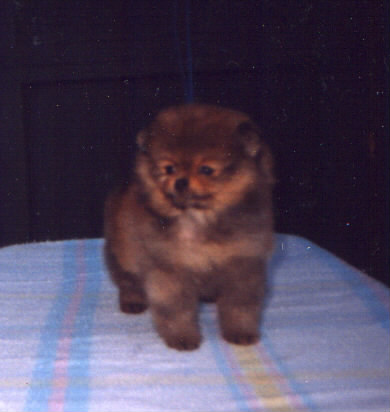 "Echo" Jenuwayne Echo Of Konshire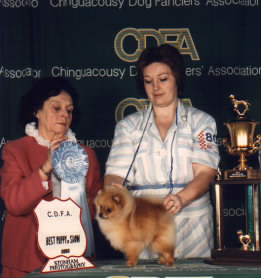 "Jaffa" Ch.Tiperon Think Pink ,pictured at 7 mos.old
her Dam is Ch.Tiperon Catch Me If You Can (R.O.M.)
who is the only "Register Of Merit Top Producing"
BLACK Champion bitch in Canada
Both of these were bred by myself.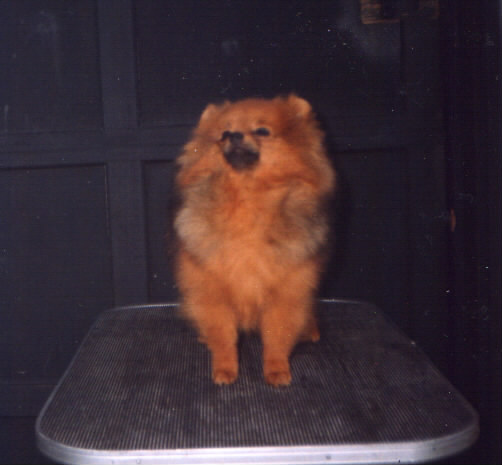 "Soda" Can.& Am.Ch.Jenuwayne Soda Licious
and her sister
"Tango" Ch.Jenuwayne Night Moves