CH.Jenuwayne Made You Look "FURBY" ( Show Wins)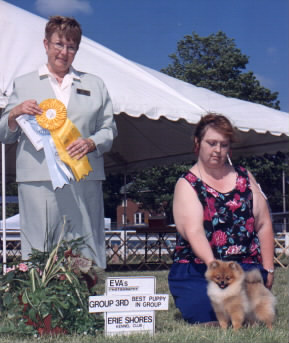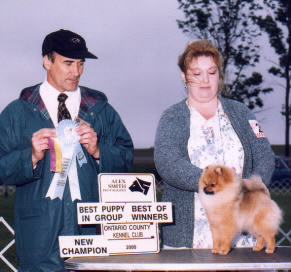 "FURBY" is pictured here winning, 3rd. in Group & Best Puppy In Group,at six months & five
days old on June 2nd /00, Under breeder Judge: Mrs.Joan Beech.
Then "FURBY" finishing his Canadian Championship at 6 1/2 months old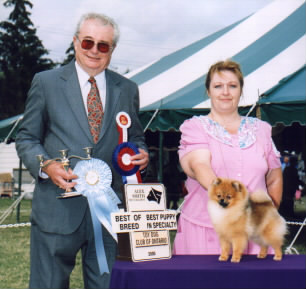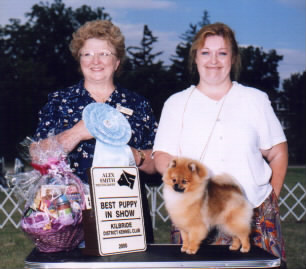 Furby winning Best Of Breed over two multi group winning Specials
& Best Puppy In Toy Specialty at 7 months old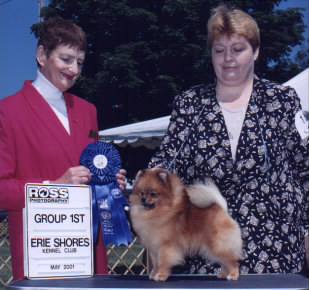 Furby winning a Group 1, Furby is a Multi Group winner in,
In Canada & the United States in very Limited showing.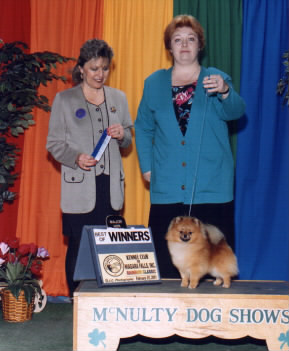 Furby winning back to back 3 and 4 point majors his first weekend in the U.S.A.

Furby pictured winning Best of Breed from the Bred by class
over a multi group winning special with one dog short of a 3 point major
on his way to the Group 2 (Picture Below)
This is "Furby" going on from B.O.B. above to a BIG ,Group 2- placement ,
over a total entry of 170 Toy Dogs.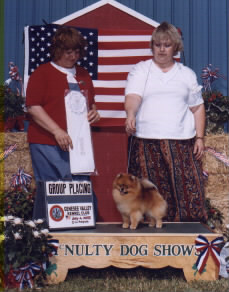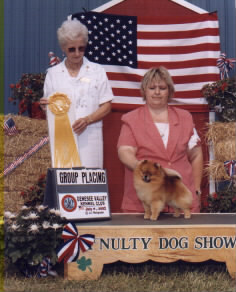 Furby won Back to Back Group placements in Hamlin N.Y. July 4th & 6th 2002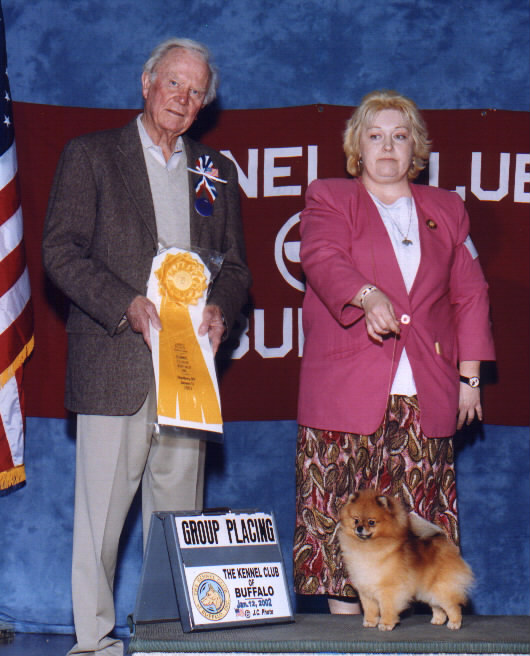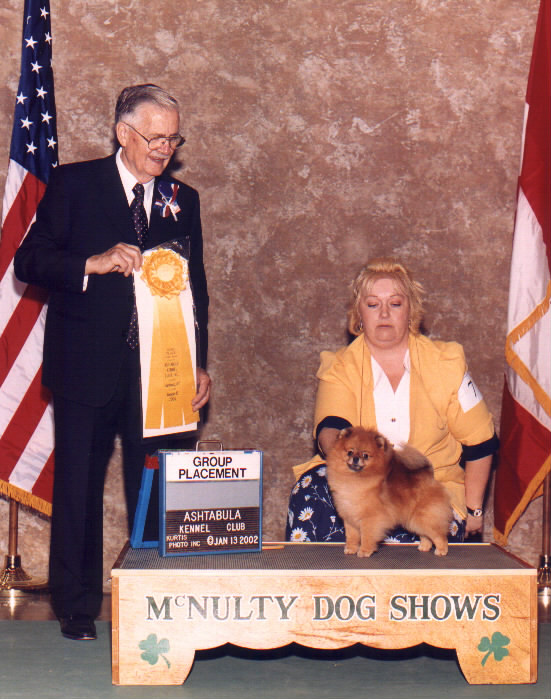 Furby & I just came home from showing in Hamburg N.Y. on January 13 & 14 th.2002
we came up from the bred by exhibitor class to Best Of Breed
over a top ranked special & onto Back to Back GROUP 3 Wins,
with many Top Toy dogs competing, Furby has been shown a Total of 6 times in the U.S.
& to date has taken five Best of Winners, three Best of Breeds ,
plus a GROUP: 2 / plus these two GROUP 3 wins.


" FURBY " Wins Best In Specialty !! at the
"Bay Colony Pom Specialty" May 25th 2002 ,in Massachusetts U.S.A.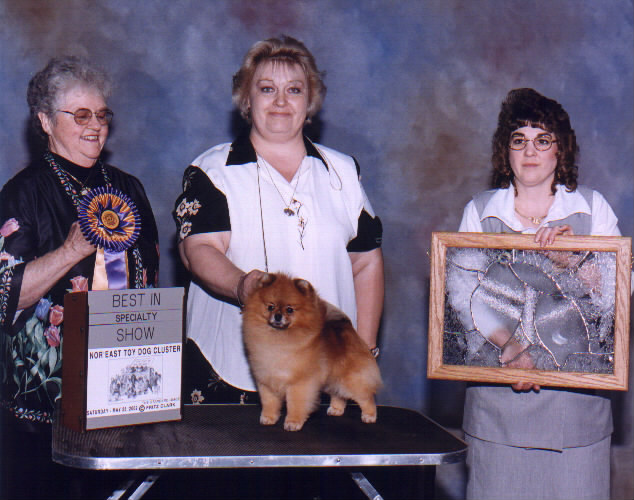 This is Furby winning another Group "1" He also won a Grp.4, at this show.
Furby took a Group (1) & a Group (4)
at the Wine County K.C. shows, Oct.2002
He then went to Queens N.Y. & won Best Of Breed
there over a entry of 20 poms,
He is at home now taking a break while he coats
back up after a good shed.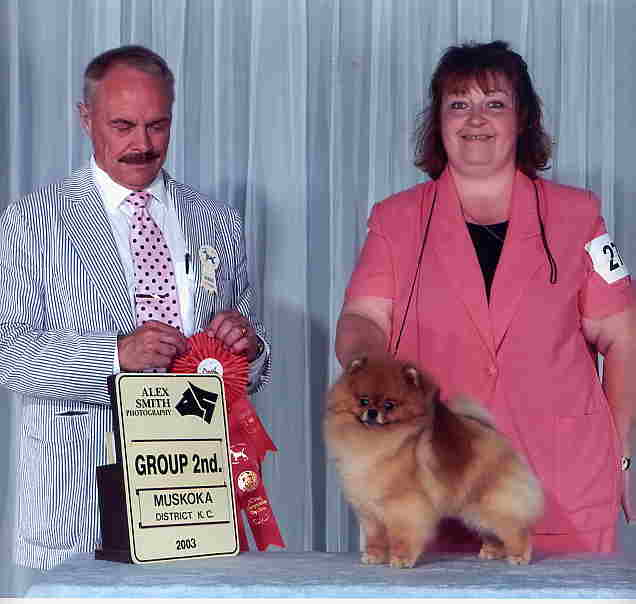 This is C/A CH.Jenuwayne Made You Look aka, "Furby"
pictured winning the first of two Group 2, wins at the Muskoka, shows July 30 & 31/03
This was his first week back out in the ring since October 2002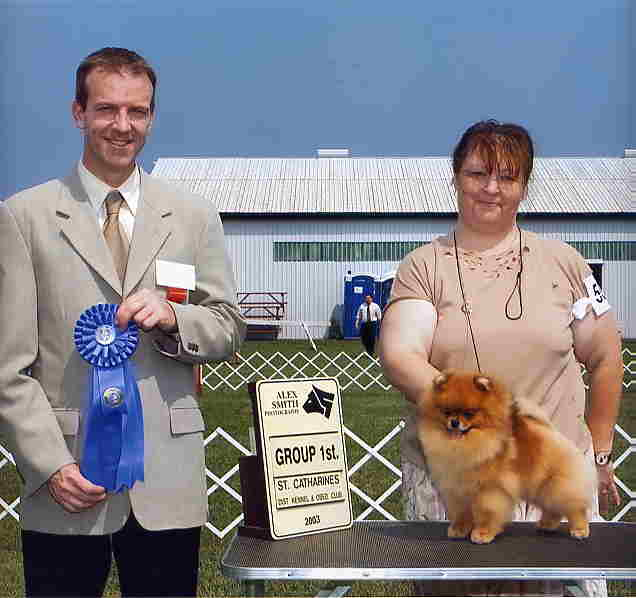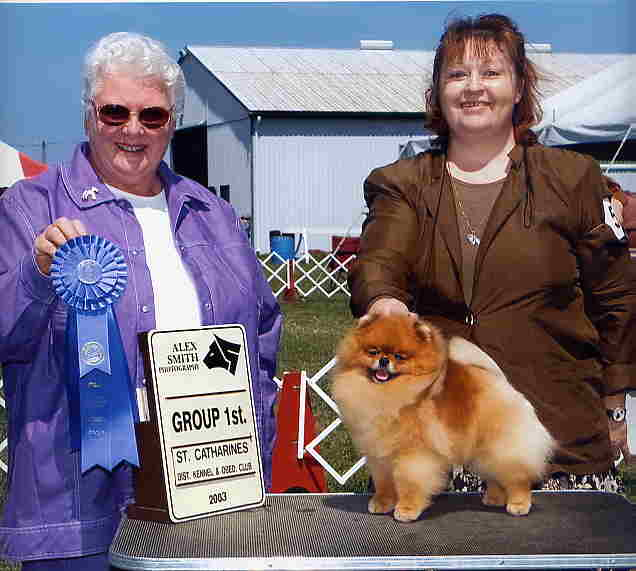 Furby is Pictured Above Winning the Toy Group "All Three Days" August 15,16,17th 2003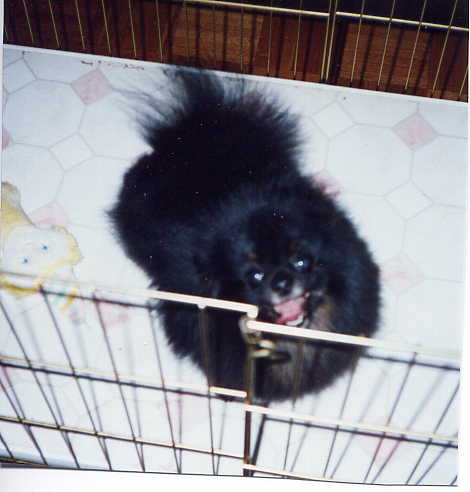 This is Furby's sire "Sammie" Jenuwayne Black Tantilizer

Furby's pedigree is below for you to View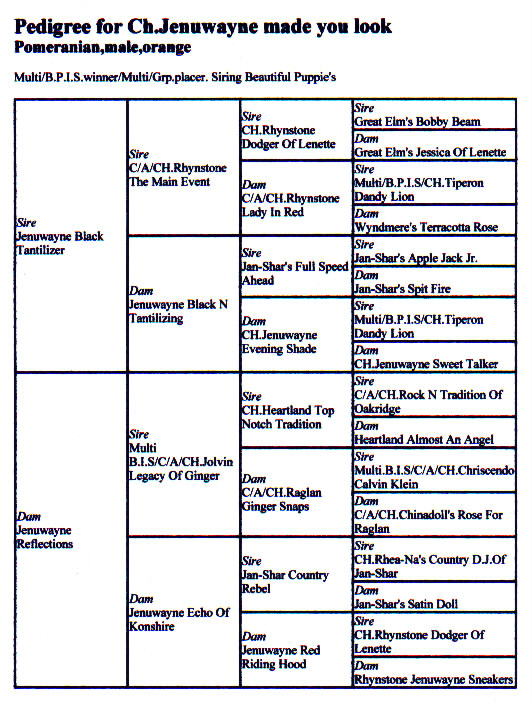 This picture was taken by the Hamilton Spectator of "FURBY" & I winning First in Group, May 30,2001.